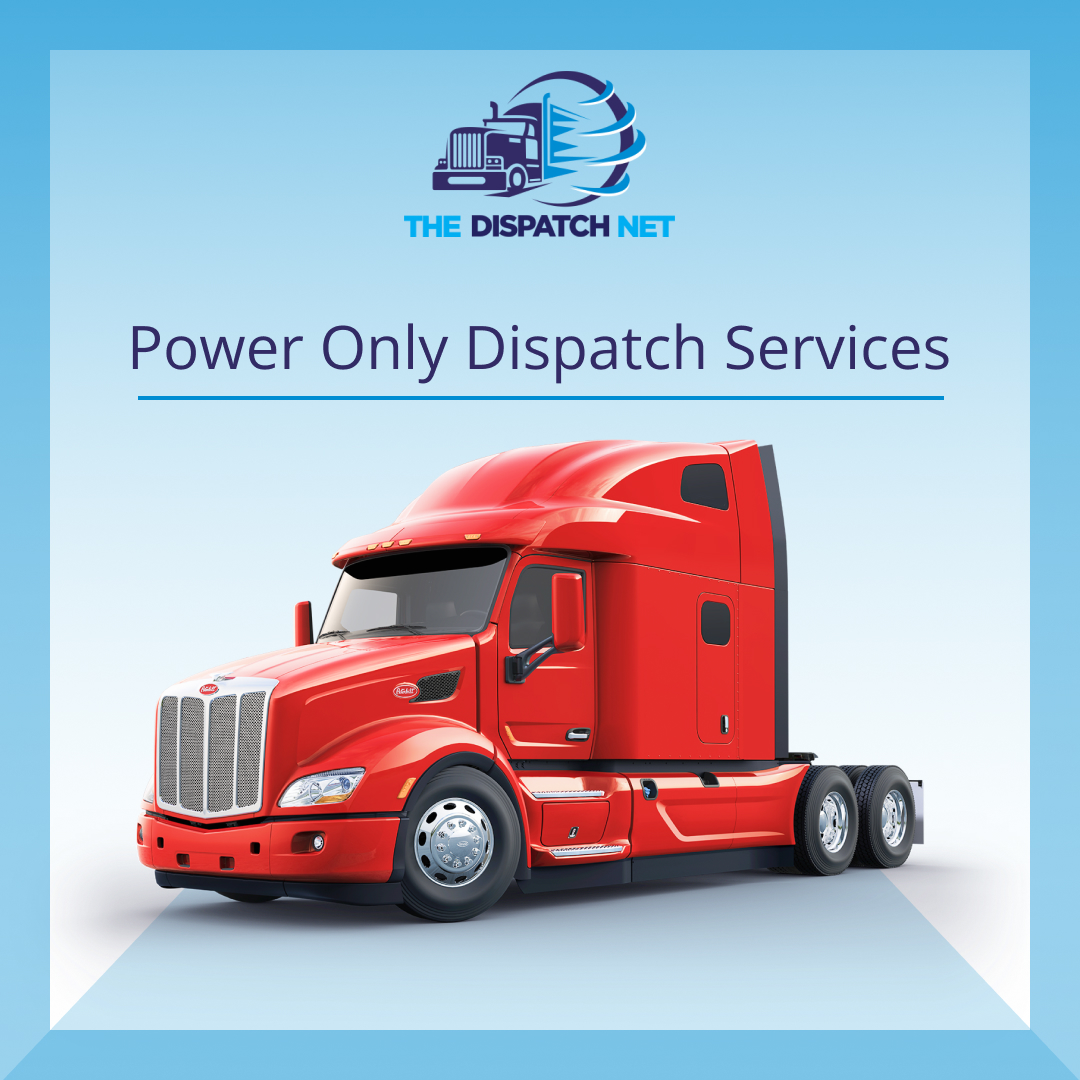 02.22.2023
Power Only Dispatch Service
What if you, as a shipper, only need a tractor and driver? That's because the trailer is already available.
It's simple. You only need to contact a transportation company that can provide this kind of service. Especially since the process is as follows: the transportation company provides the driver and the vehicle. A laden container is hooked up to a truck and taken to its destination. This whole process is called the Power Only trucking business.
It's a very effective way for brokers to handle the logistical process.
What Is Power Only Trucking?
Those in the trucking business hire trucks and drivers to transport goods efficiently. Once the semi-trailer and driver are selected , the next step is to sign an agreement to exchange the trailer.
There is also the logistical practice of a full container load of large volumes of Drop and pick.
How does Drop and Pick work?
This is the procedure of bringing a full container to the warehouse for unloading.
After that, the driver picks up another container, but already empty, before leaving. Although it is possible to drop an empty container and leave with a full one at the same time.
There is also the Drop and pul procedure, which involves a tractor and trailer, and drop and pick – the truck.
What companies use this service?
That have open decks or dry vans.
Perishables or goods that need to be refrigerated, but the shipper must provide a refrigerated trailer.
Freight rates depend on a number of factors:
What the demand and number of bids are at the place where the freight is being shipped and at its final destination.
What type of trailer will be needed when loading.
How urgent the shipment will be.
The total distance of the working route.
Condition of weather conditions on the day of shipment .
Special requirements for the shipment.
Why is it worth using this type of cargo transportation?
Transportation of this type gives shippers advantages.
The ability to meet production schedules,
Coordination of transport routes when transporting goods,
No need to invest in a fleet and training of drivers,
Fuel and transportation costs are borne by either the driver or the company.
Drivers can use their 14 working hours to load the trailer. This is quite advantageous for the shipper, because he can get a higher rate from the drivers.
There are also disadvantages with these shipments.
To avoid having to expand storage space, shippers can store their cargo in trailers. In this case, they take full responsibility for compliance with technical requirements and proper maintenance of their own transport . This is much cheaper than maintaining a full fleet. There is a condition – the shipper must be sure that his trailers are in proper condition. Otherwise, the driver has the right to refuse to load.
It's hard to make quick, urgent deliveries on trucks that only run on capacity. It's not an easy task to find a driver with an available semi-trailer. Therefore, such deliveries can be much more expensive.
Trucking companies don't want to pay for downtime and empty trucks.
Companies that work with energy trucking must have established channels for shipments.
The presence of stiff competition.
With both the positives and negatives of this business, it's important to enlist the support of a reliable partner.
How can you increase the productivity and profitability of your Power Only shipping services business? How to find good customers? How to properly execute all necessary documents? You don't need to carry so much on your shoulders.
The Dispatch Net will provide the full range of Power Only dispatch services
of your transportation company. Our company's guiding principle is integrity and responsibility. Honest Power Only Dispatching is what you can count on when working with us.